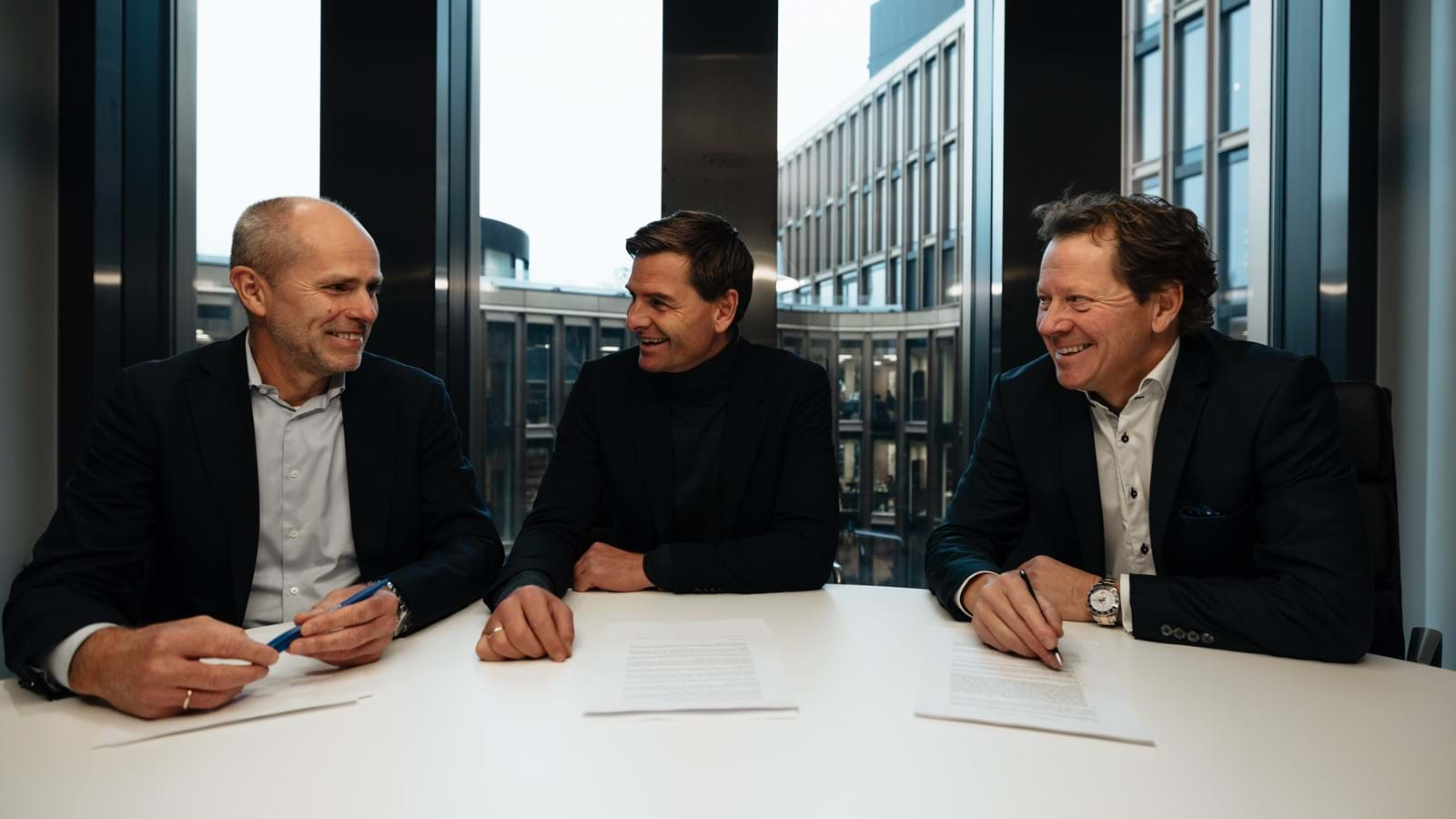 Frydenbø Marine and SES-X Marine Technologies launch a new electric leisure boat company
Frydenbø Marine and SES-X Marine Technologies announce that they jointly have established a new electric leisure boat company with global ambitions. Frydenbø Marine is one of the largest boat producers in the Nordics with their own factory in Poland, covering brands such as Nordkapp, Sting, and Airborne boats, in addition to distributor for Zodiac. SES-X Marine Technologies is a fast-growing marine technology startup delivering energy efficient technology for boats. Frydenbø Marine and SES-X have today entered into an agreement to launch a new company that will design and build next-generation long-range electric boats for the recreational market.
Towards a sustainable future on water
Sustainability is at the heart of this project, which has been in the making for years. Frydenbø Marine has extensive experience from the recreational boating market, which has yet to experience the electric revolution that can currently be witnessed in the automotive industry. Now is the time to move towards electric propulsion for leisure boats too, and to be a leading force in making the boating industry more sustainable.
Knut Herman Gjøvaag, owner of Frydenbø Group, says: "Sustainability is a core strategic priority for Frydenbø, and we are pleased to announce this new company as it will help us offer products that contribute to a sustainable future whilst simultaneously position us for the future of boating." 
Solving the range problem 
One of the main challenges for electric transportation (on land, water or air) is to achieve long enough range. Planing boats are particularly prone to this challenge, as water provides high resistance when moving through at speed. And as battery-electric boats are heavier than fossil fueled boats they need even more energy to go at high speeds. That is the core problem that SES-X solves with its unique hull technology that greatly increases energy efficiency, and enables long-range electric boats.
Glen Ole Rødland, Chairman of the Board at SES-X: "SES-X is developing cutting edge marine technology that we are certain is part of the future of electric boating. We are very excited about the new company as it marks a major milestone in SES-X' quest to accelerate the transition to zero emission boating. We could not have found a better partner in Frydenbø, and by combining SES-X' technology expertise and Frydenbø's market knowledge and market position, this collaboration creates the best starting point for successful growth."
Proven performance
The new company will focus on production of high-quality crafted boats that integrates SES-X' advanced systems and technology – a technology that has been thoroughly tested and verified by SES-X over decades, and which is now ready for mass market commercialization.
Arve Fresvik, the Chairman of the Board, says: "Frydenbø is a market leader within the recreational boating market in the Nordics. Combining their experience with SES-X' patented hull technology, we will be able to produce boats with significant performance benefits. We look forward to working together to unlock the potential of combining these businesses. The timing could not be better for both parties as we envision great opportunities in a growing market for electric boating."
The structure for the company is established, and the focus is now on finding the right CEO to complement the existing management. The company is also considering the possibility of partnering up with a selected group of external investors during spring 2023. More information about the company and the product will be revealed in subsequent market launches later in 2023.
About Frydenbø
Frydenbø Marine is a company within the Frydenbø Group, and a significant contributor in the Scandinavian boating market. Frydenbø Marine consists of Frydenbø Boats, Frydenbø Boats Production, Outboard Services Nordic, and Frydenbø Milpro. Frydenbø Boats AS is one of the leading distributors of leisure boats in the Nordic market and the owner of the brand names Nordkapp, Sting, and Airborne, as well as distributor of Zodiac. Frydenbø Boats Production specializes in production of laminated boats, as well as boats with aluminium hulls, currently producing up to 1,000 boats a year in their own facilities in Poland.
Frydenbø Group AS is a family-owned company, with its headquarters in Bergen, Norway. The company is a significant player within its core businesses; car/mobility services, maritime industrial products and services, property management, and marine/boating. The Frydenbø Group has 900 employees and had a revenue of approximately 3,5 billion NOK (350 million EUR) in 2021.
Read more at www.frydenbo.no and www.frydenbo-marine.com
About SES-X Marine Technologies
SES-X is a fast-growing maritime technology company headquartered in Oslo. SES-X Marine Technologies has developed a proprietary air cushion technology that dramatically increases efficiency for planing boats. By combining the technology with a battery electric propulsion system, the technology enables long range zero emission boats. The company raised 30 MNOK in venture capital from several investors in 2022, and focuses on accelerating sustainable energy on water within several segments including leisure, personnel transport and ferries.
Read more at www.sesxmarinetechnologies.com  
Media contacts
Frydenbø Marine                       | Knut Herman Gjøvaag 
SES-X Marine Technologies    | Glen Ole Rødland 
New company                            | Arve Fresvik